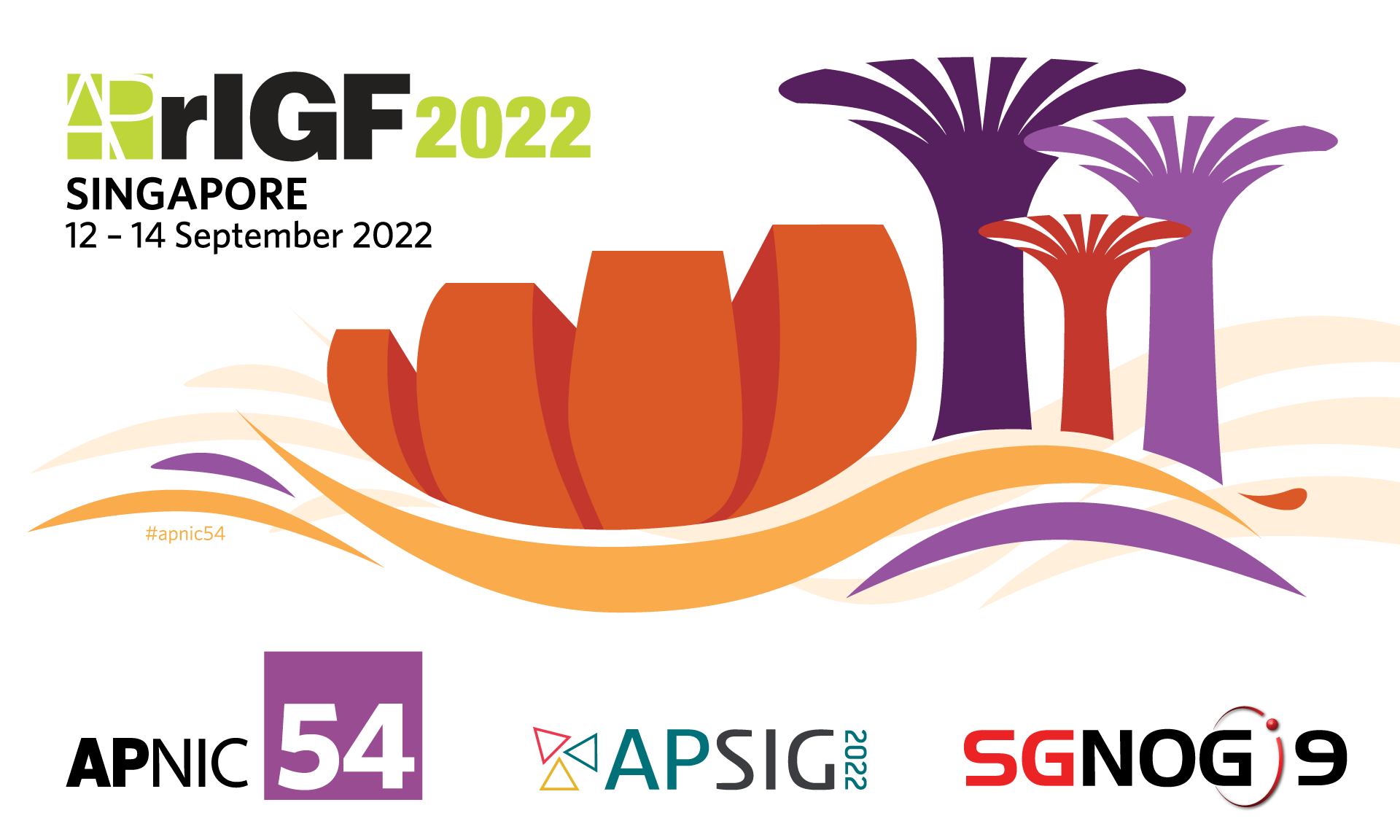 Overarching Theme: People at the Centre: Envisioning a community-led Internet that is inclusive, sustainable and trusted
The agenda will continue to be updated. Last update: 31 July 2022.
Please find below the list of accepted sessions out of the total 81 session proposals evaluated by the Program Committee. (List of submitted sessions and session description here). Session No. Session Title Contact Person Organization S01 Connecting the Unconnected -...
(Click here for the Joint Fellowship Program announcement on Apr 28, 2022) Acknowledgements Joint Fellowship Program Sponsors and Partners

About Us
Asia Pacific Regional Internet Governance Forum (APrIGF) serves as a platform for discussion, exchange and collaboration at a regional level, and also where possible to aggregate national IGF discussions, ultimately advance the Internet governance development in the Asia Pacific region.

Multi-stakeholder steering group
The Multi-Stakeholder Steering Group (MSG) of APrIGF is a self-organised committee with members from around the AP Internet Community formed with shared objectives.

Events
APrIGF has been held in different countries and regions. Previous hosting cities include Hong Kong in 2010, followed by Singapore, Tokyo, Seoul, Delhi, Macao and most recently Russia in 2019.